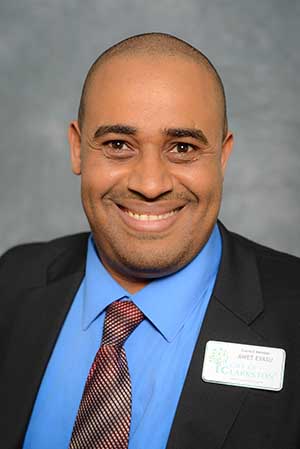 Contact:aeyasu@cityofclarkston.com
Year elected: 2015
Birthplace: Keren in Eritrea (East Africa)
Years resided in Clarkston: 14 years

Councilman Eyasu attended the University of Asmara in 1996. He graduated in 2000 with a degree History and a minor in Political Science. 
He graduated at the top of his class and was accepted by UCLA for their Graduate School. He joined the African Area Studies Department in the fall of 2000 and received his Master's degree in African History in 2002. 
Councilman Eyasu moved to Clarkston in 2002. He is married and has 4 children. He has been an active participant in the local community and is a graduate of the Clarkston 101 Citizen Education program. With motivation from his family and an interest in the City's future, he decided to run for the Clarkston City Council and was elected to the office on November 3, 2015. 
"I am very thankful for the trust I was given by Clarkston Voters, states Councilman-elect Eyasu. I pledge to work hard to improve the living conditions of all the residents of Clarkton."