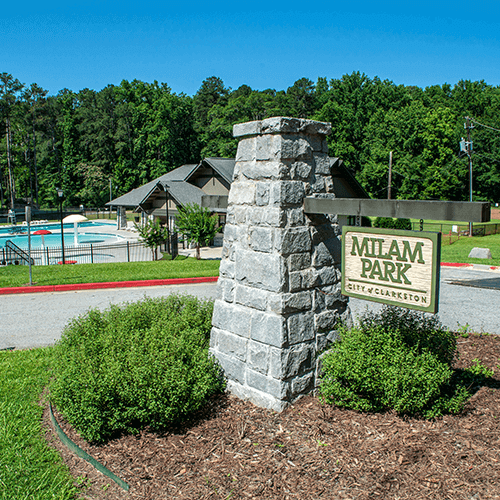 In 2012 the City of Clarkston completed the Milam Park Renovation Project. With the completion of this renovation project, Clarkston residents have access to modern playground equipment, refurbished restrooms, renovated multipurpose recreation areas for soccer and baseball, new parking surfaces, 6 refurbished pavilions with new grills and a new ADA compliant ramp and sidewalk that provides full accessibility to the entire park. Milam Park is located at 3867 Norman Road Clarkston GA.
To reserve use of one or all of the Pavilions of the Park, please complete the  Reservation Application.
A valid, current photo ID must be presented with the reservation application.
Email completed application and photo ID to June Davis at jdavis@cityofclarkston.com. 
Payment instructions will be provided at that time.
All reservation fees must be paid at the time of reservation by debit, credit, or by money order.
Reservation fees are non-refundable.