Preschools:
Young Years Learning Center (Private)
Amazing World of Learning CC (Private)
Elementary Schools
Indian Creek Elementary School (Public)
Indian Creek School opened in 1961 to serve the Clarkston community. Our student population is diverse, with children who were born in the United States and around the world. The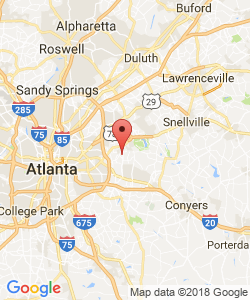 dynamics of our multi-cultural population help us to enjoy being a wonderful learning center that is focused on helping our students continually improve in their academic achievement.
Over the years, the school has been renovated several times and substantially enlarged with three additions. The newest addition to our campus is the multi-purpose building, which opened in late 2001. This building is used for Physical Education and for student assemblies.
Mrs. Stephanie Brown-Bryant, Principal
Grades: PreK–5
Address
724 N. Indian Creek Drive
Clarkston, GA  30021
Hours: Monday–Friday 8:15 AM–2:20 PM
Phone Numbers
678.676.5702
678.676.5710 (fax)
678.676.5700 (info)
678.676.5707 (clinic)
678.676.5728 (cafeteria)
Jolly Elementary School (Public)
Jolly Elementary School, which opened in 1968, is a neighborhood school located on the outskirts of the city of Clarkston. The student population represents a variety of cultures and nationalities. The Jolly faculty and staff are committed to providing a premier learning environment that addresses the specific needs of diverse learners.
Dr. Ayesha Grandison, Principal
Grades: PreK–5
Address
1070 Otello Avenue
Clarkston, GA  30021
Hours: Monday–Friday 7:45 AM–2:15 PM
Phone Numbers
678.676.5802
678.676.5810 (fax)
678.676.5800 (info)
678.676.5807 (clinic)
678.676.5828 (cafeteria)