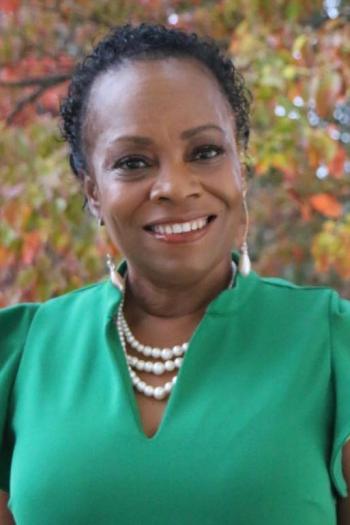 Beverly H. Burks
Mayor Burks held her Swearing In Ceremony on November 30,  2020. 
If you missed the event, you can view on Facebook.  
Clarkston Resident: 21 years
Profession: Director of Community Engagement at Fulton-DeKalb Hospital Authority
Goals for Clarkston:  As mayor, I look forward to working with our council and laying the foundation with policies to make economic improvements for our small businesses, improve the health and well-being of our residents, increase the branding our city, increase our usage of the path, more community engagement of our police department and make this community a place for residents to call home.
Community Involvements & Organizations:  Ms. Burks has been a member of various professional and community organizations including the Alpha Kappa Alpha Sorority, Coalition of One Hundred Black Women, National Association for the Advancement of Color People (NAACP), National Association of Female Executives, National Black Meeting Planners Association, Junior League of DeKalb County, and the DeKalb Democratic Party.  She is a member of the Prevention Research Center - Georgia State University Community Advisory Board, Clarkston COVID-19 Task Force, and Sagal Radio. Beverly also participated in the 2020 Class of Leadership DeKalb. 
Personal Motto:   
Believe in what you can do. Avoid thinking of what you can't do. Have faith!