Name: Shennetha Smith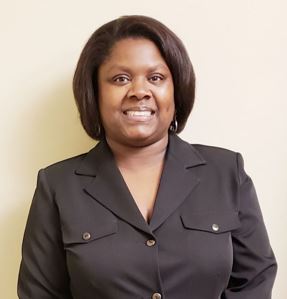 Position Title: Code Official
Ms. Shennetha Smith joined the Clarkston Staff in September 2018, as the Code Compliance Officer.  Ms. Smith has an extensive public service background in the areas of code compliance, and zoning with 15 years of public service in city government. Prior to joining the City of Clarkston, Ms. Smith served as Zoning Inspector, Sr. and Code Compliance Officer for the City of Atlanta.
While serving as a Code Official for the City of Atlanta, Ms. Smith was very effective in gaining voluntary compliance, and ensuring safe and healthy conditions for the residents and communities.  Ms. Smith is a member of several professional organizations and holds certifications for each including the American Association of Code Enforcement (AACE), Georgia Association of Code Enforcement (GACE) Level I and II from UGA Carl Vinson Institute of Government, International Code Council (ICC) Certified Zoning Inspector, Level 1B Certified Inspector with Georgia Soil and Water Conservation Commission (GSWCC).
Ms. Smith obtained her Bachelor's Degree in Business Administration from Kaplan University.  She has also participated in home building projects with Habitat for Humanity, and Fight Against Blight community events which consisted of educating the public on zoning and code issues. 
Contact information
Shennetha Smith
3921 Church Street
Clarkston, Georgia 30021
Email:ssmith@cityofclarkston.com
Phone: 404-296-6489