The Clarkston Police Department is responsible for providing the Clarkston community with professional police services—by creating and maintaining a safe environment for all who live, work, shop, and play in Clarkston.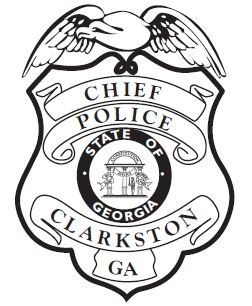 MESSAGE FROM CHIEF CHRISTINE HUDSON

The Clarkston Police Department strives to provide professional police services to the Clarkston community, thus establishing a safe environment for all who live, work, shop and play here.  As our department moves into the future we will continue to implement strategies to reduce crime and improve the quality of life in our community.

Our mission is to enforce all laws impartially, while maintaining the highest degree of ethical behavior and professional conduct.  We will be a part of the community that has empowered us to serve.  It is our desire to provide each and every person fair, professional, and competent service.

It will be an honor, as Chief of Police, to serve the Community, and I sincerely appreciate the community support extended to me and the employees of the Department.  I consider it a privilege to work alongside members of the Department, Community, as well as the Mayor, City Manager and the City Council.

Your Police Department is on duty 24 hours a day, 365 days a year, ready to serve your needs.  Please do not hesitate to contact me or any member of the Department should you need assistance.  We welcome all questions and comments to assist us in providing quality service to the community.
Now and throughout the future, the Clarkston Police Department is devoted to reduce crime and improve overall community quality of life.
The police department is proud to offer the following programs to its residents.
The Ride Along program allows residents to gain a rare glimpse into the daily life of a police officer.
The Drug Take Back program, implemented in 2015 due to the rising opioid epidemic, allows residents to dispose unused prescription drugs at the precinct.
Crime mapping is available for our residents to research crime activity in surrounding neighborhoods.
Other programs and services include:
Temporary Protective Order: For those who feel unsafe, this can be filed at the Superior Clerk's office.
House Check Form: This ensures your home is protected while you're away.
Craigslist Safety Zone: This program is aimed toward making online transactions safer.
Child Safety Seat: This class seeks to educate on different types of child restraints, how to select and secure child restraints, vehicle safety, and misuse/compatibility issues.
Clarkston Police Classes