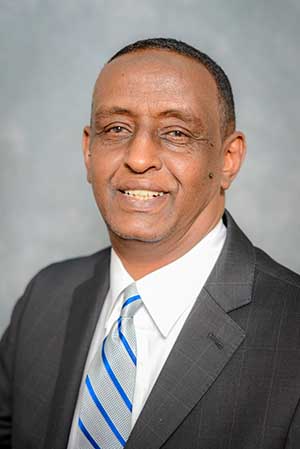 Contact: ahassan@cityofclarkston.com
Year elected: 2013
Birthplace: Somalia
Years resided in Clarkston: 25
Profession: Professional Accountant 
Goals for Clarkston:  To promote new economic development in Clarkston and to attract new businesses.  Councilman Hassan challenges his council members  to tap into the diverse cultures in the Community and to encourage residents to participate in city activities and the decision making process though their representation.
Community Involvements & Organizations:  Volunteers for all noble causes. He encourages and educates others to succeed.
Personal Motto: Honesty, Integrity and Leadership
Additional Information: BA from State University of New York College at old Westbury, MBA in Finance from Mercer University's Stetson School of Business, and a Masters in Accounting and Financial Management (with emphasis of CPA) from Keller Graduate School of Management.