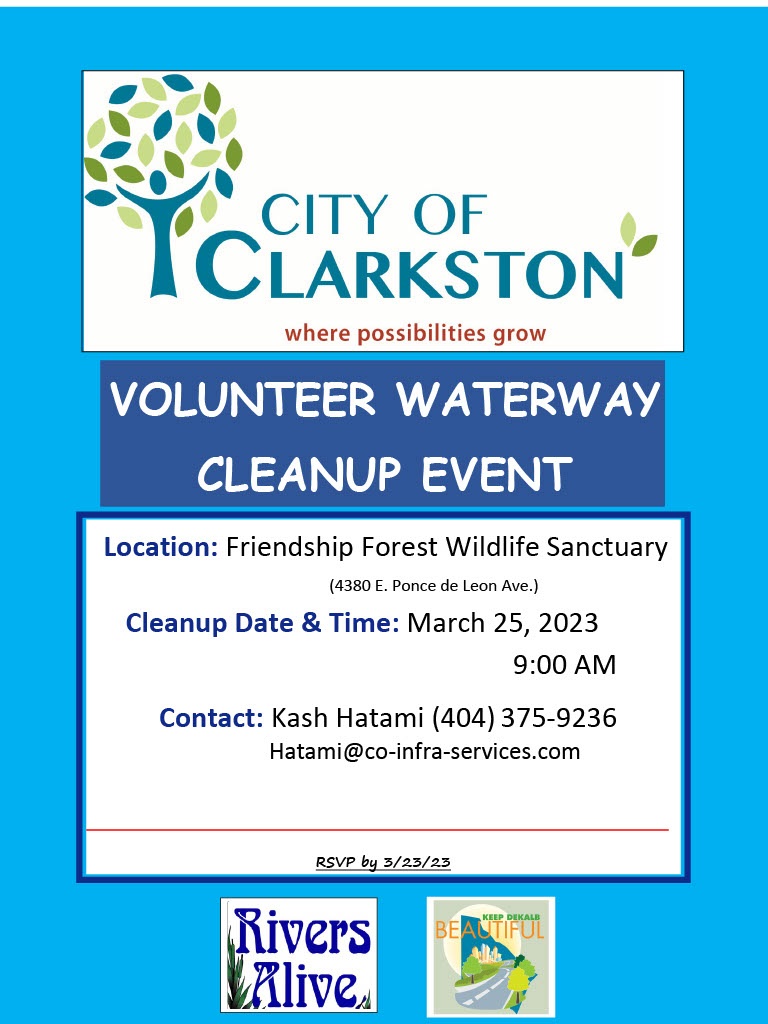 Waterway Clean up- Volunteers Needed!
Help us keep Clarkston beautiful.
The City of Clarkston is hosting its annual volunteer waterway clean up event on March 25, 2023 at 9:00 AM at Friendship Forest Wildlife Sanctuary, (4380 East Ponce de Leon Avenue).
Volunteers along with the City's Public Works staff help to clean and remove litter from our waterways and streams in the City.
For more information and to RSVP the number of volunteers in your group, contact Kash Hatami 404-375-9236 or by email Hatami@co-infra-services.com, or go to Clarkstonga.gov
Feature Image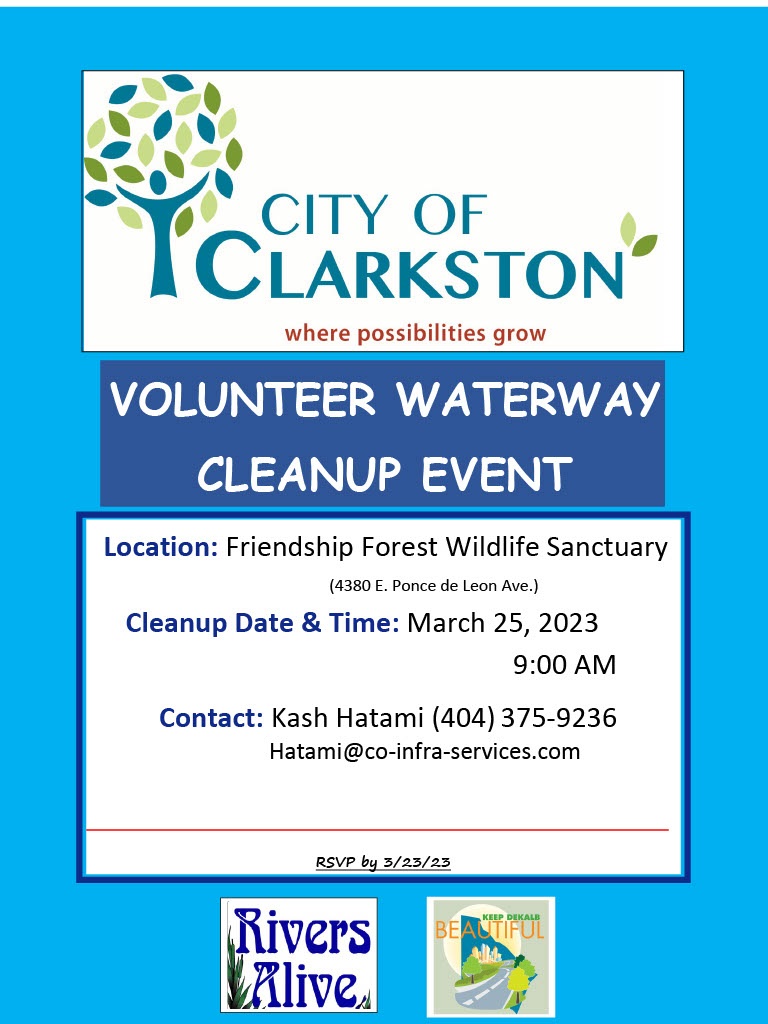 Friendship Forest Wildlife Sanctuary