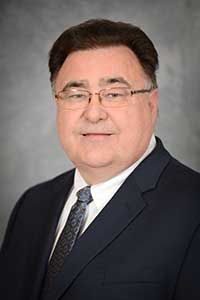 Name: Daniel W. Defnall, CMA
Position: Finance Director
Since January 2015, Dan Defnall has been serving as the Finance Director for the City of Clarkston, GA. His responsibilities include management of all areas relating to finance and accounting including accounts payable, accounts receivable, payroll, budgeting and financial reporting. The city's annual budget is $8 million.
Dan Defnall has a varied background in all aspects of financial management, accounting systems implementation and review, audit preparation, and general hands-on accounting. Dan is a seasoned executive manager with experience in financial reporting, board governance, accounting systems and operations, budgeting, facilities management and operations management primarily in not-for-profit and governmental entities. Dan is highly skilled in financial reporting, accounting systems, project management, corporate governance, client and partner relationship management, systems implementations and corporate business operations. Dan also has extensive experience in designing and implementing corporate training programs for accounting software and systems, financial management for non-financial executives and continuing education programs. Dan has also been engaged on several internal audit reviews to examine and determine the scope and nature of fraudulent financial activities of accounting staff for various companies.
Prior to the City of Clarkston, Dan served as the Finance Officer for the City of Morrow, GA from October 2004- December 2014 performing the same duties. The city's annual budget was $12 million. Dan also assisted in management of the Downtown Development Authority of the City of Morrow managing the leasing, collection of rents and financial reporting for various commercial properties owned by the DDA throughout the city.
Prior to joining the City of Morrow, Dan was a co-founder of HarrisonGray, Inc., management consulting firm, and served as CFO and Managing Partner for two years.
Prior to launching HarrisonGray, Dan was the Chief Financial Officer with the American Cancer Society Southeast Division and spent 13 years (1989-2002) in various financial functions at the regional and national levels of the organization. Dan's accomplishments included nationwide implementation of Fundware not-for-profit accounting and financial reporting system. Dan's role included oversight, standardization, support and training for all FundWare users throughout 57 Divisions and the National Headquarters. Dan was also responsible for all financial and stewardship reporting and audit coordination for all Divisions. Prior to his career in the not-for-profit industry, Dan served in various corporate financial and accounting positions in the textiles manufacturing industry.
Dan has been actively involved on several not-for-profit Boards of Directors/Advisors including the Institute of Management Accountants, CDC Federal Credit Union, Richards School of Business at the University of West
Georgia and various local community organizations. His board member responsibilities have included serving as Chairman of Board, President, Vice-President, Treasurer, Secretary and a multitude of functional responsibilities.
Dan earned a Bachelor of Business Administration and a degree in Accounting from the State University of West
Georgia. Dan is also Certified Management Accountant (CMA).
Contact information
Dan Defnall
1055 Rowland St Street
Clarkston, Georgia 30021
Email:ddefnall@cityofclarkston.com
Phone: 404-296-6489
Hours: Monday–Friday, 9:00am-5:00pm