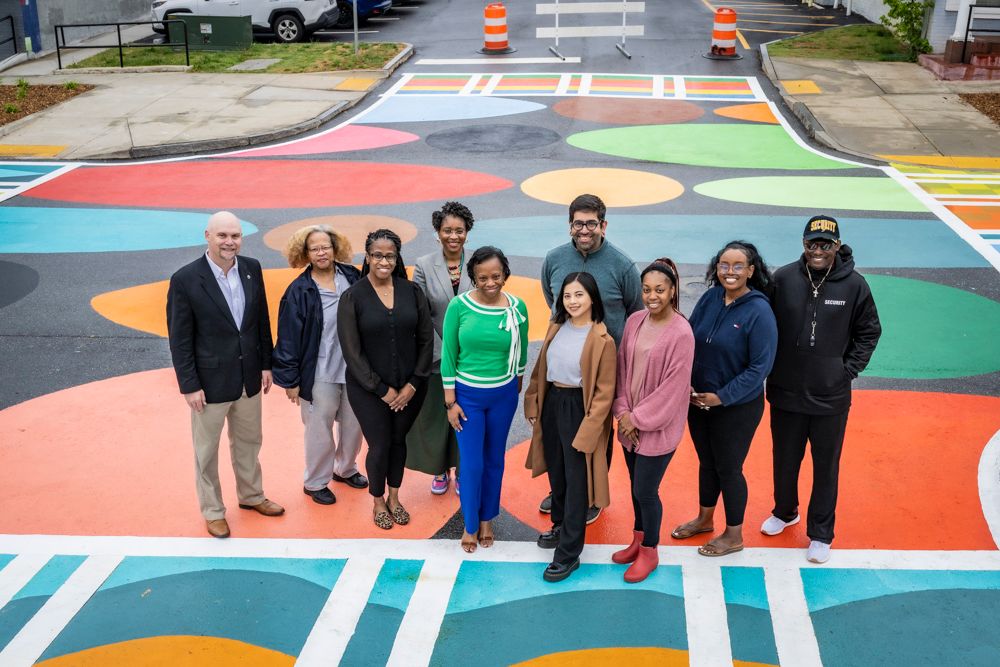 PRESS RELEASE                                                                                                                                              Post Date: April 29, 2023 7:00 AM                                                          
For Immediate Release
Contact: Shawanna Qawiy, City Manager, City of Clarkston
404-296-6489
sqawiy@cityofclarkston.com
THE CITY OF CLARKSTON UNVEILS ITS FIRST CROSSWALK MURAL DURING GEORGIA CITIES WEEK
Clarkston, GA--Georgia Cities Week was celebrated this week by the City of Clarkston. The biggest highlight of the week was the unveiling of the city's first crosswalk mural located in Downtown Market Street. The city was introduced to this crosswalk idea during their participation as one of the selected cities for the 2022 Georgia Economic Placemaking Collaborative. During this 2-year cohort program, Clarkston was provided effective strategies and techniques on how to create placemaking projects and activities throughout the city.
The crosswalk project was a collaborative effort led by the city, community leaders, and the Georgia State University Perimeter Art Program involving the community during the entire process. The community feedback on what they would like to see played a significant part in the design process. GSU Perimeter art students provided the design as well as the implementation of the painting, along with members of the community. Clarkston Economic Development Coordinator, Dineta O'Hara, served as the Project Manager stated that "this project was about community engaging and being a part of this project from the beginning to the end. This effort is in the hope of improving pedestrian and bicycle safety and while creating a more vibrant, inclusive, and welcoming sense of place for all who call Clarkston HOME".
The city hosted its unveiling on April 27, 2023, where Mayor Beverly Burks and Ms. Qawiy shared their appreciation to the community for making this project a huge success and stated that this is just the beginning for Clarkston with many more city-community led projects to come.
In addition to the unveiling, The City Clarkston celebrated Georgia Cities Week by hosting several activities throughout the
week: City Council Proclamation of Georgia Cities Week, Community Roundtable with the Mayor, Georgia Cities Spirit Day, City Visits a School Day, and the Community Volunteer Waterway Cleanup Event.
About Georgia Cities Week:
Cities across Georgia will be celebrating Georgia Cities Week, sponsored by the Georgia Municipal Association (GMA), to showcase and celebrate cities and the many services they provide. Based in Atlanta, GMA is a voluntary, non-profit organization that provides legislative advocacy, educational, employee benefit and consulting services to its 538 cities.
###