MILAM POOL  Opening is Saturday, May 25, 2023. 
Aquatics/Pools
Looking for a fun and safe family environment? Visit the Clarkston Swimming Pool located in the City of Clarkston Milam Park! We offer a variety of summer aquatic programs for both children and adults.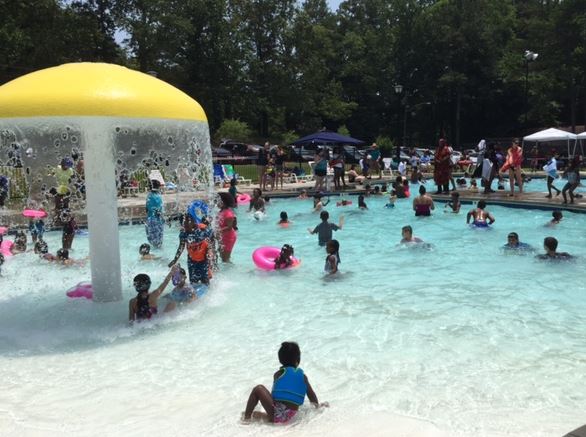 The Milam Park Pool Opens May 25, 2023. 

Each Summer the Pool seasons will run from the Memorial Day weekend through the Labor Day Holiday. 
Opened in 2012, the facility boasts a new 4,100 square foot multi-purpose zero entry pool has four (4) seventy five (75) foot long lap lanes, a wading pool and several water features and amenities.
No Children below the age of 12 years may be admitted to the pool unless they are accompanied by an adult. All rules must be obeyed. 
The City of Clarkston has a no-refund policy. Rain checks will be issued for inclement weather, contamination and equipment failure only if the pool is to be closed for the remainder of the day.
Season Dates: Milam Pool Opens May 25. 
For more information on scheduling swimming lessons, email Mandi Bell, Swim Instructor & Founder of SwimBeyond LLC. at mandi@swimbeyond.com or visit www.swimbeyond.com 
View here for 2023 Swim Lessons Brochure.