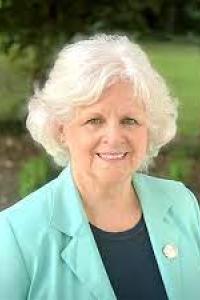 Council Member
Year Elected
2021-current
Susan is retired from DeKalb County where she served as Assistant County Administrator and led the Parks Bond and Greenspace Office.  She served in local governments for more than twenty years including as a land use and transportation planner, and budget analyst for the city of Atlanta. She has lived in Clarkston for 28 years.
She has been a member of Clarkston's Planning and Zoning Board, and the Technical Advisory Committee for the Zoning Code Rewrite, and co-chaired the Charter Review Committee.  She co-founded Save Clarkston's Neighborhoods, a community group.  Susan has a Master's Degree in Urban Studies and is a graduate of Leadership DeKalb and the Institute of Georgia Environmental Leaders.
She was elected to City Council in 2021.
"I want to help Clarkston move forward but keep our unique character.  To do that, it's important to listen to residents and to understand their vision for the future of their city.  I am an advocate for good government, based on fairness, openness, informed decision making and communication with residents."