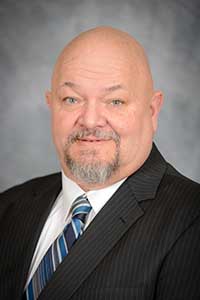 Name:  Rodney Beck
Position Title: Public Works Director
Mr. Beck started working for the City in February 2012 in the position of Public Works Supervisor. In August 2013, he was promoted to Director of Public Works.
Mr. Beck has an extensive public works and facilities maintenance background. He has held various supervision and management positions with city, county and state government agencies throughout his 35 year career.
Prior to joining the City of Clarkston, Mr. Beck served as Water and Sewer Supervisor for the City of Norcross, GA; Public Works Supervisor for the City of Suwanee, GA; Maintenance and Mechanical Manager for the Hall County Sheriff's Department; Facilities Coordinator at Lanier Technical College; and Warehouse/Inventory Manager for Gainesville State College.
While serving as Public Works Director, Mr. Beck has implemented a professional standard to the department staff and operating procedures. Under Mr. Beck's leadership, the department has grown from four full time employees to eight and he has expanded into a stand-alone Public Works facility. 
Mr. Beck is a member of the American Public Works Association, where he has obtained both State and National certification as a Public Works Director.  He also holds memberships in the Georgia Utilities Contractors Association where he earned a Competent Person Excavation certification, and a State of Georgia License as a Class III Water Operator, Water Distribution and Waste Water Collection Systems. Mr. Beck is also certified by the National Stormwater Center and the National Pollutant Discharge Elimination System as a Stormwater Inspector. Mr. Beck has earned an Associate Degree from Gainesville State College and an Industrial Maintenance Diploma from Lanier Technical College.
Contact information
Rodney Beck
3620 Montreal Creek Ct
Clarkston, Georgia 30021
Phone: 404-296-6489
Hours: Monday–Friday, 8:30am-4:30pm